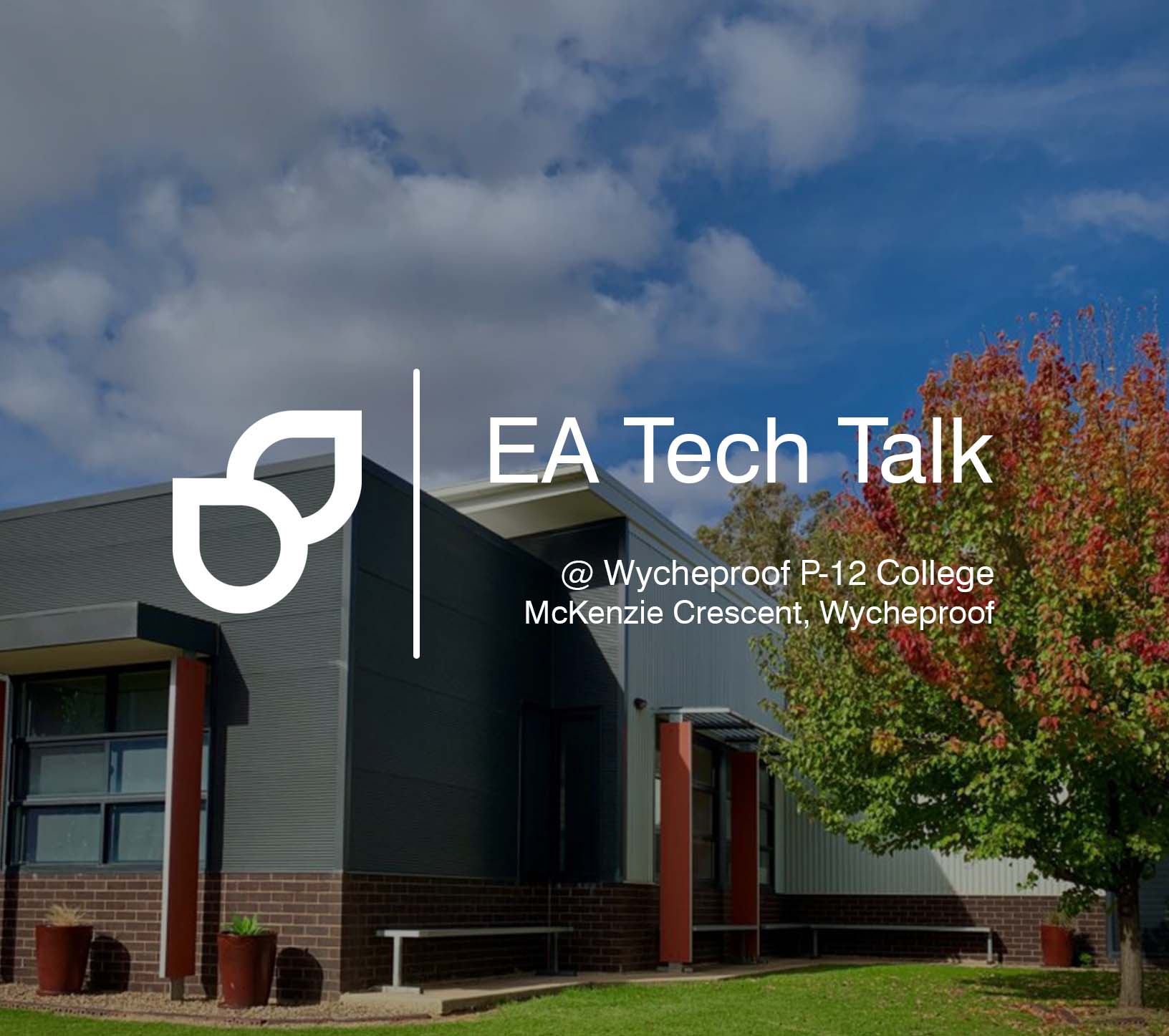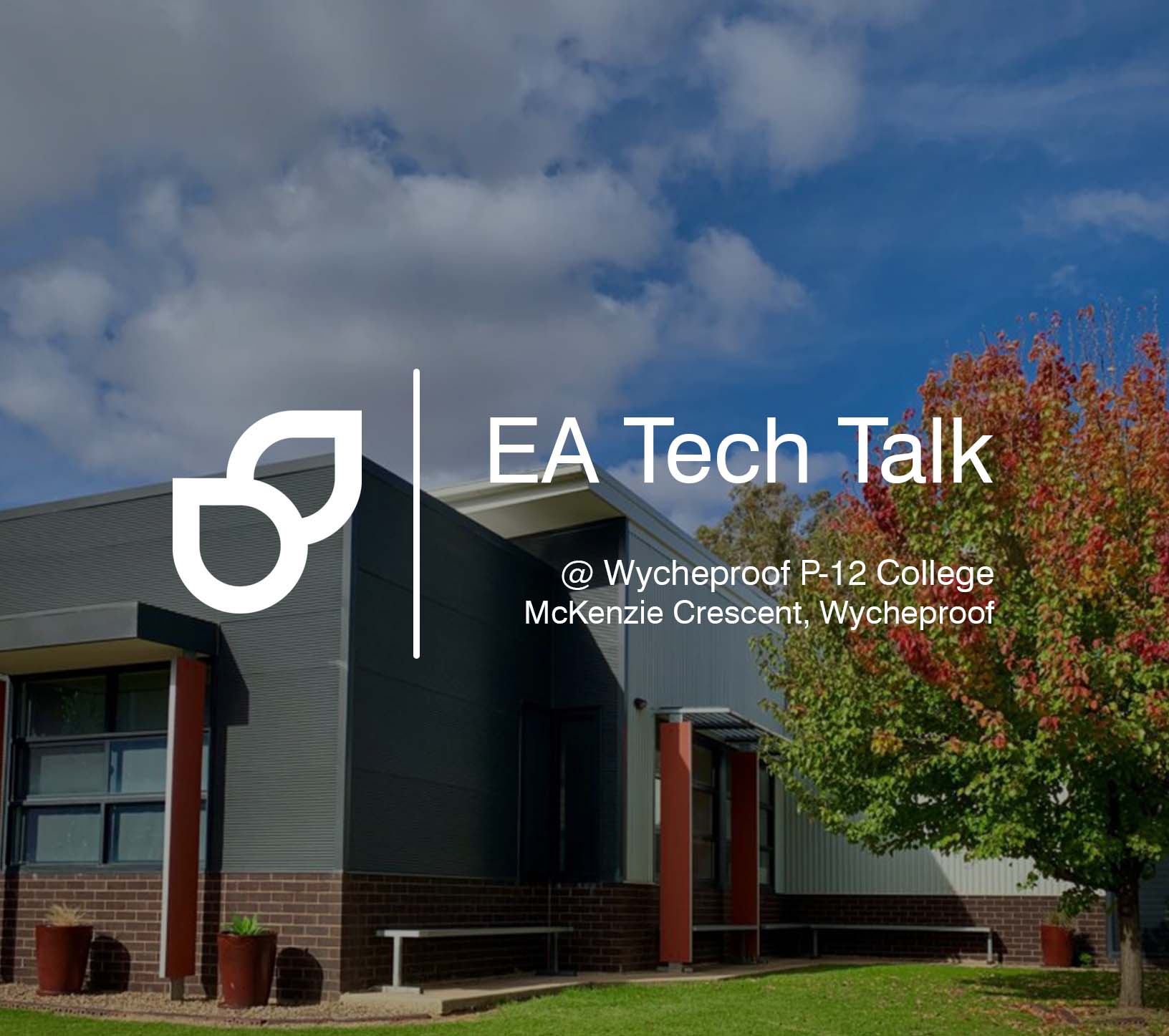 EA Tech Talk Wycheproof: 01/06/23 - 9:00am to 3:30pm
If you're concerned about the increase in online threats and behaviours we need to protect against, or need to manage devices more easily at your school, this is the stream for you - with lunch fully catered!




Accessible for all skill levels, in particular:


Technical staff (TSSPs), Teachers with technical responsibility, and Leadership wanting to make informed choices




09:30AM - Welcome and Introductions




10:00AM - Security Focus


More than ever it's critical to understand and ensure the security of your networks, and protect your staff and students - both at school and while using their devices at home.



In this session we'll help you understand your networks more fully and and provide information about what you can do to make things safer for those in your care.

An introduction to the modern internet filtering solutions (Google Safe Search, Fortigate, Palo Alto, Linewize, Jamf Safe Internet, OpenDNS) available, and how they work.

Ensuring Network Security (separation of secure and insecure devices - e.g. CCTV - to separate Virtual Local Area Networks or VLANs).

Ask us anything! 30mins Open 

Q&A with our Senior Technical Lead




11:30AM - Fully Catered Lunch and Networking




12:30PM - Management Focus 

Are you able to quickly and easily get the Apps, configurations or restrictions you need onto your users devices? Can your learning team see and restrict what students are doing when on their devices in real time?


In this session we'll work through Device Management and Classroom Management, including:

Using Apple Classroom; Google Classroom, Jamf Classroom or Linewize Connect to see and control in real time what students are doing on their devices.
Managing Apple Devices with a Mobile Device Management platform like Jamf School or Jamf Pro, and managing Chromebooks with the Google for Education Mobile Device Management system.
Ask us anything! 30mins Open 

Q&A with our Senior Technical Lead




3:30PM - Close and Prize Draw




The drinks will be cold, the food (very) tasty and seats are limited, so please register early to avoid disappointment!